Why exhibit or sponsor?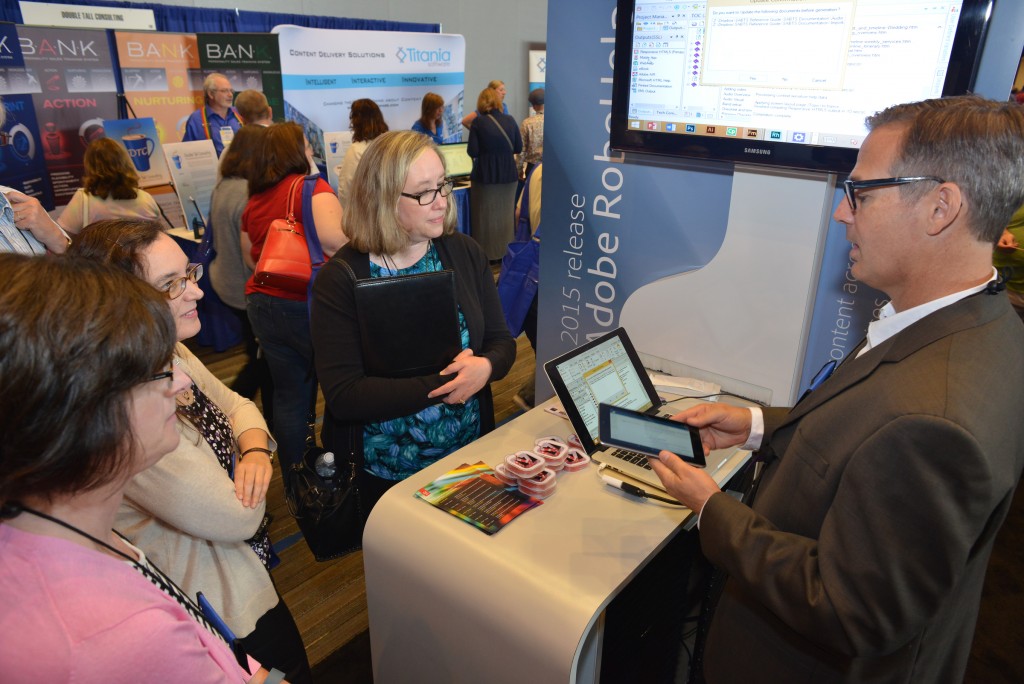 Expand your visibility and customer base. Exhibiting and face-to-face connections are much more effective than cold-calling, and offer more opportunities to meet the potential customers.
Get in touch with decision-makers and top influencers. Summit attendees come to the conference from more than a dozen countries from around the world and include technical writers, usability specialists, documentation managers, web designers, illustrators, managers, educators, translators, and other communicators. This means that you have a greater chance of getting in front of the people that matter most at a company.
Get inspired by like-minded individuals. Since the Summit Expo Hall is considered the premier event to unveil and demonstrate new and exciting products, services, and technology, you're sure to be among the very best in the business. You may even walk away inspired yourself!
Contact STC at eric.peterson@stc.org if you are interested in exhibiting or sponsoring.
Want to make a splash at the STC Summit? You'll be in good company.
The following companies have all exhibited at or sponsored the Summit in the past:
Adobe
MadCap Software Inc.
Paligo
LavaCon/ProSprings Staffing
Quark
…and many more!
So what are you waiting for? Exhibit and sponsor today.
Simply put, there's a reason exhibit space sells quickly at the STC Summit. Companies know that the Summit Expo Hall is the best place to generate sales leads, build an industry presence, demonstrate new technologies and products, and meet customers and new clients. So what are you waiting for?