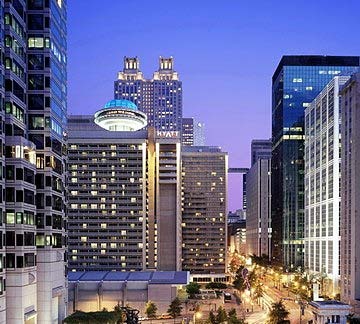 The 2023 Technical Communication Summit in Atlanta, GA, takes place entirely at the Hyatt Regency Atlanta.
The Hyatt Regency Atlanta is located at 265 Peachtree Street NE, in Atlanta. All events, sessions, and meetings will take place at the Hyatt.
For more information, see the links below:
To make your reservations, please click here: https://www.hyatt.com/en-US/group-booking/ATLRA/G-SCTC
If you need additional assistance, please contact us at 877-803-7534 or click here to find contact information by Region.
If the group rate is no longer available, prevailing rates may be offered for some or all of your dates.