Use these resources for promoting the STC 2020 Technical Communication Summit & Expo virtual conference!
Thank you for helping STC spread the word about STC Career/Vision 2020!
Let's work together to let your friends, colleagues, and other networks know about this event. We've put together some tips and guidelines as well as sample social posts to help you share the great news with your communities. Please follow the Promotion Guidelines detailed below.
Post to Social Media
Use these posts as an example and modify to share on your social networks, or simply search #stc20 or #STCSummit hashtags to view and retweet posts.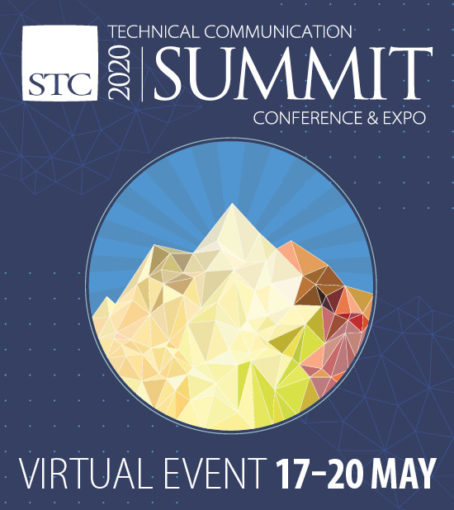 Feel free to include this image when posting to your social networks:
Right-click on the image, choose "Save Image As" and save to your desktop. Insert the image while posting to your social networks. 
Copy and paste the social posts below to share on your networks.
---
Social Engagement Ideas
Post to social networks
Ask your community to share to their networks
Search #stc2020 and #STCSummit hashtags to view and retweet posts
Publish a post on your institution's blog
Tag your posts with #STCSummit and #stc2020
Promote STC's upcoming events in your Email Signature File
Promotional Guidelines
Please adhere to the following guidelines when promoting this event:
Material changes to any of the promotional communications provided by the Society for Technical Communication should be routed through STC's marketing team for approval. Email materials to kira.jones@stc.org.
Media requests regarding STC Summit and STC in general should be referred to darryl.gale@stc.org.