Networking and Social Activities
One of the biggest benefits of any conference is the networking. Take advantage of the time you're around so many like-minded professionals and set a goal for yourself to meet a few new people. Here are some tips:
The virtual conference platform will be available at least two days in advance of the Summit. You can explore the site and find out who is attending the conference before it starts. You can also explore who's posting about attending the summit on LinkedIn, follow the Summit account on Twitter.
Figure out which companies will have people attending the conference – either as speakers, attendees, or exhibitors in the Virtual Expo Hall. If you see a job post for one of these companies that you'd like to know more about, you can talk to some of their employees at the event.
Make a list of a few people you would like to meet and write down some questions for them. You will be able to connect with them in the virtual conference platform and see if they'll grab a virtual cup of coffee with you!
Attend one of the networking sessions hosted by TechComm experts. Share your expertise and learn more about the impact you can make in the STC community and the TechComm industry.
Daytime Events
We know that a valuable part of conferences are the informal conversations that can occur between sessions. To close the gap between virtual participants in distributed environments, we will be three hosting networking lounges during the mid-day break where you can interact with presenters and other attendees.
General Conversation Lounge, hosted by Kelly Smith and Kelly Schrank
Join Kelly to chat and network with your peers. Share your stories here and meet some first timers to the STC Summit.
Job Seekers Lounge, hosted by Jack Molisani
Join Jack Molisani from ProSpring Technical Staffing to discuss ways to increase your chances of getting your next job, starting with how to bypass applicant tracking systems designed to weed you out!
Coaching and Mentoring Lounge, hosted by Andrea Ames
Join Andrea to discuss your professional development during uncertainty and security. What is she advising her Fortune 50 clients and coaching students to not just survive, but thrive, in their careers right now? Find out in the Coaching and Mentoring Lounge!
These lounges will be open from 12:00 PM until 1:00 PM Eastern on Monday, 18 May, and Tuesday, 19 May.
Monday Evening Events
STC Honors Celebration at 6:00 PM Eastern
No tickets required!
The STC Honors Celebration honors those who have earned the rank of Fellow and Associate Fellow; recipients of the Jay R. Gould, Ken Rainey, Frank R. Smith, and Intercom awards; the Student Scholarship award; the Student Honors Society (STX); and those chapters and SIGs that have earned the Most Improved Community and Community of the Year awards. This year, the President's Award will also be conferred at the celebration. Don't miss your opportunity to congratulate your peers and colleagues!
Virtual After Party with the Dill Pickers at 7:00 PM Eastern
No tickets required!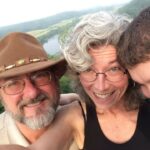 Immediately following the Honors Celebration, The Dill Pickers will take the stage!
The Dill Pickers are musicians in the American tradition, combining the best elements of blues, bluegrass, blues rock, classic rock, country, folk, gospel, and rock.
Band members are Keith Dill on lead vocals, harmony vocals, and electric guitar; Viqui Dill on lead vocals, harmony vocals, and bass; and Jim Dill on lead vocals, harmony vocals, and percussion.
Check out their song list and make a request during the show!
Play and download Dill Pickers music for free  |  Check out Dill Pickers videos
Tech Comm Trivia at 8:00 PM Eastern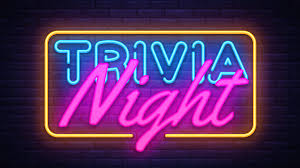 Join us for Tech Comm Trivia on 8p EDT on Monday, 18 May, sponsored by ProSpring Technical Staffing.
There is only room for 30 participants, so first come, first served!
Sign up at: https://www.meetup.com/ProSpring-Tech-Comm-Trivia
Become a member of the Meetup group and RSVP for the event. (There will be a waitlist if more than 30 people RSVP.)
Looking forward to seeing you Monday night!
---
Tuesday Evening Events
Live Music with Murphy Bug and Evan Cline at 7:00 PM Eastern
No tickets required!
Murphy Bug is a singer/songwriter from Swarthmore, PA. His sound is a blend of Pop/Rock/RnB/Funk/Electronic, a nod to his various early influences which include The Jackson 5, Weird Al Yankovic, Eric Clapton, musical theatre & choral music. He currently resides in Boston, MA, where he is working on his debut EP to be released later this year. In his free time, he enjoys staying 6 feet away from everyone, washing his hands & solo bike rides along the Charles River.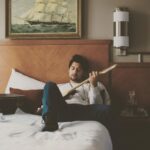 This self-produced singer songwriter has earned radio play through Sirius XM since 2017. The all versatile pop artist/writer/producer has landed on Apple Music's biggest Pop playlists as an independent. Along with writing and producing every day for some of Nashville's up and coming pop and country artists, Evan has major plans to tour, release more covers, and original music this year. This pop/acoustic artist is geared up for 2 EP's that will come out throughout this year. Evan's debut single "I can't stop it" kicked off 2020.
Virtual Escape Room Challenge at 7:00 PM Eastern
Tickets required — see below to get your free ticket!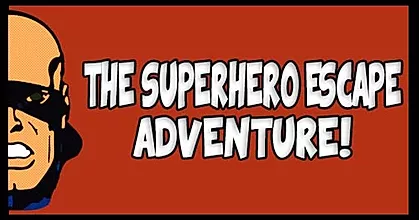 Join your STC colleagues in a collaborative online escape room adventure where you get to be the superhero!
An evil super villain known as Dr. Psionic has placed mind-control devices in different locations around the world. Your mission is to find the devices and deactivate them before they go off.
The escape room event uses Google Hangouts Meet. Participants will have an escape room guide on hand to help them with the technology and guide them through the puzzles.
This event is free, but limited to the first 24 participants who sign up.
SORRY! Tickets have sold out!
---