Publish or Perish: How to Win the Hearts, Minds, and Wallets of Next Generation Consumers with Content Marketing
Wednesday, 18 May
11:00 AM-12:15 PM
Today's consumers have gotten really good at two things: avoiding advertising and making better-informed purchase decisions. And because everyone is a publisher, media company, and content creator today, the smartest CMOs are now shifting their core strategy away from advertising as we know it—and towards content marketing. Increasingly, technical communicators are being asked to repurpose their information-rich content for the unified customer experience.
In this presentation, David will examine the changing media landscape, look at the intersection of technology and storytelling, and share insights on how the most effective brands and marketers use a combination of the two to reinvent the way they are engaging with their audiences through the next generation of content. David will also discuss his unique three Cs strategy focused on content, community, and commerce. You'll hear how to develop a content strategy and creative, the value of working with influencers, examples of distribution strategies, how to get started, how to sell the ideas internally, and how to measure ROI.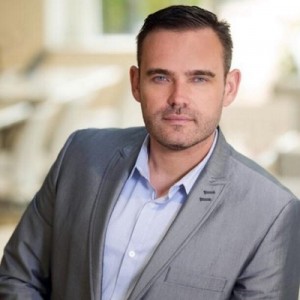 David Beebe is a digital media executive, content marketing leader, and producer whose innovative work has received two Emmy awards. Known as a change agent, Beebe has a proven track record of winning the hearts, minds, and wallets of consumers with industry disrupting content studios.
Currently VP, Global Creative + Content Marketing at Marriott International, Beebe leads the Marriott Creative Agency, Marriott Content Studio, and real time marketing hub M Live. MIPTV named Marriott Brand of the Year for its compelling content, while Adweek named Beebe a "Branded Content Master Who Makes It OK to Love Marketing."
A 15-year entertainment industry vet, Beebe founded the Disney/ABC Television Group Digital Studio. He also launched a digital studio with Vin Di Bona ("America's Funniest Home Videos"), produced DVD content for Showtime, and led DirecTV's online content strategy. Beebe most recently executive produced PBS' travel series "I'm Having What Phil's Having." He started his career in the US Coast Guard.