Relationship Revolution: Elevating Your Impact and Influence in the Connected Age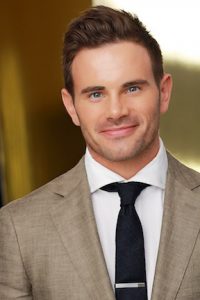 Sunday, 7 May
5:30-6:45 PM
We are entering the greatest period of business transformation the world has ever known. The rigid models and long-standing rules we've come to count upon for centuries are no longer reliable. The constant state of disruption we are experiencing mandates a new level of courage and influence in order to effectively impact our organizations and those around us.
This program is designed to help individual contributors and leaders understand the forces impacting the new state of work today and arm them with the practical tools and techniques to deepen their connection to those around them and amplify their capacity to positively effect change and influence outcomes.
Attendees gain:
Deep insights into the macro drivers of change impacting the new world of work.
Insights on the roadblocks preventing us from forming meaning relationships in the connected age.
New perspectives on the power of empathy, authenticity, and vulnerability to foster lasting bonds and ultimately influence change.
Strategies for navigating the connected age's forces of distraction.
Seth Mattison is the Founder and Chief Movement Officer of FutureSight Labs. Seth advises many of the world's leading brand and organizations on the key shifts happening around talent management, change and innovation, leadership, and the future of work.
Named to the Editors' Picks for Favorite Speakers for 2013 by MeetingsNet, Seth's presentations bring an entirely unexpected perspective on the future of work, talent, innovation, and the power of relationships. With a passion for helping to create greater understanding and collaboration in today's workplace, Seth offers participants actionable content that can immediately impact business performance.
With his finger on the pulse of today's changing workforce, Seth blends storytelling from his own personal experience working with category leading brands while leveraging cutting edge research to develop fresh perspectives on the key strategic issues most relevant for today's leaders