Jonathon Colman
Content Strategist, Facebook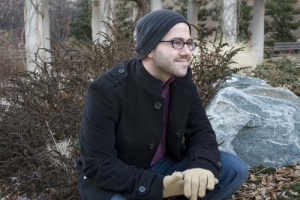 For over 15 years, Jonathon Colman has helped people and organizations build, find, and use the best stuff on the Web.
As a member of the Content Strategy team at Facebook, Jonathon works with product designers, UX researchers, engineers, and product managers to make Facebook better, easier to use, and more delightful for over 1 billion people around the world—including people just like you. Jonathon has worked with organizations like Facebook, REI, The Nature Conservancy, Conservation International, and IBM to connect with their communities, engage their members, and launch new products and experiences. He helped lead a team that won two Webby Awards for The Nature Conservancy in 2009.
"Jonathon offers a fresh outlook on content and communication, and I'm thrilled he is joining us this year," stated Conference Chair Chris Hester. "He has roots in technical communication, so he understands where we've been as a profession, as well as where we're headed. And that's what he'll be talking about in Phoenix: the future of content strategy. In our earliest conversations about the Summit, he shared his thoughts on this topic, leaving me with ideas that I would mull over for days. The more we talked, the more our chats left me convinced he would be a great keynote speaker: he's a positive and engaging guy, but he's also someone who motivates you to explore new ways of thinking. I'm looking forward to seeing him in Phoenix!"
Jonathon has spoken at international conferences on content strategy, user experience, Internet marketing and other topics. He's had the honor of presenting at Confab, the IA Summit, ad:Tech, eTail, the Content Strategy Forum, the National Press Club, and many more. His keynote at the Summit will be on the topic of "Wicked Ambiguity."
"I'm so excited to come back to STC, which I joined in college while studying technical writing," Jonathon said. "I started out writing books for IBM in SGML, sometimes hand-coding the markup to make it work for the printers. And it was my local community of technical writers who helped me learn the craft and overcome technical hurdles. And so much has changed over the past two decades! I'm fascinated by your work and eager to continue learning from you at the Summit."
Jonathon also served as a Peace Corps Volunteer in Burkina Faso, West Africa where he worked on rural public health issues and honed his technical communication skills in three languages from 1999-2000. Jonathon recently earned a master's degree from the University of Washington's information management program. Previously, he graduated from Michigan Technological University with a degree in scientific and technical communication in 1997.
Jonathon is powered by coffee and believes that not all those who wander are lost. You can find Jonathon on Facebook or follow him on Twitter @jcolman.
Wicked Ambiguity
As content strategists, UX professionals, and technical communicators, much of our work is focused on solving problems for real people with defined needs and contexts who live and work in the here and now. We take a holistic approach, break down silos within our organizations, and iteratively create real value for the people who use our products and services.
But how does our work change—and how must we adapt our approaches and strategies—when we're planning for projects that last for not one year, or even 10 years, but for 10,000 years or more?
Using real-world examples from NASA's Voyager program, the Yucca Mountain Nuclear Waste repository, and other long-term projects, Jonathon will talk about the challenges of creating information that degrades elegantly over space and time—information that's still useful, usable, accessible, and meaningful for people whom we'll never know in our lifetimes.
The answers to these problems give us a new perspective on our work, on the natures of clarity and simplicity, and on what it means to build a brand that endures with messages that last.