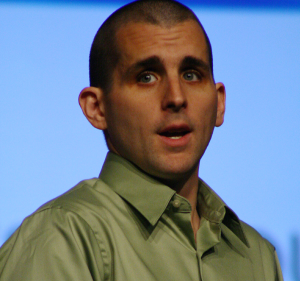 STC is pleased to announce Scott Berkun as the Keynote Speaker for the 2012 Technical Communication Summit in Rosemont, IL.
Scott Berkun is the author of three bestselling books, Making Things Happen, The Myths of Innovation, and Confessions of a Public Speaker. He managed teams at Microsoft from 1994-2003 on projects, including versions 1-5 (not 6) of Internet Explorer. His work as a writer and speaker have appeared in The New York Times, Forbes, The Economist, The Washington Post, Wired, NPR, and other media. He contributes to Harvard Business Review and BusinessWeek and has appeared as an innovation expert on MSNBC and CNBC. He currently works as a team lead on WordPress.com, and writes frequently on creativity, management and communication at his popular blog, scottberkun.com, and tweets at @berkun.
In Rosemont, Berkun will talk to attendees about "The Myths of Innovation."
Hype and tall tales dominate how we think about new ideas, and without the truth we are set up to fail as creators, progressives, and leaders in our own time. This fun, fast paced, provocative keynote, based on a fresh take from the bestselling book The Myths of Innovation (2010, O'Reilly Media), will dissect the mythologies and the hype laden marketing propaganda, revealing for you the truths about good ideas and progress you can use in your own work.