The Summit education program is built by the Conference Committee. The committee is responsible for managing the Call for Proposals, reviewing all proposals,  prioritizing the submissions in each topic area, and balancing the program across the topic areas to offer a comprehensive program for technical communicators of all experience levels and areas of interest. This committee also identifies the keynote speaker and several industry leaders to flesh out the program with important topics. In addition, the track managers work with proposal reviewers to provide a wide perspective on topics of interest. If you have any questions, please feel free to contact the Conference Committee (STCSummit@gmail.com) for more information.
The members of the 2018 committee will be available soon.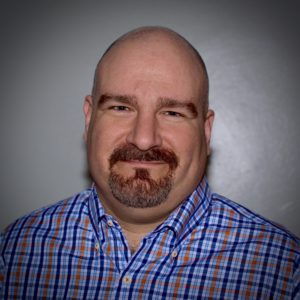 David Caruso, Conference Chair, National Institute for Occupational Safety and Health, CDC
David L. Caruso is an Associate Fellow and Immediate Past President of the Greater Pittsburgh Chapter. He has served as a prior Summit presenter, proposal reviewer, track manager and the 2017 program manager. David works as a Senior Health Communication Specialist and Coordinator for the Oil and Gas Safety and Health Research Program at the National Institute for Occupational Safety and Health (NIOSH). David earned a Master of Arts in Professional Writing from Carnegie Mellon University. You can connect with David via Twitter (@dccd) or LinkedIn.