Opening Keynote: Carla Johnson
Perpetual Innovation: How the World's Most Innovative Teams Surface Great Ideas to Deliver Exponential Outcomes
Monday, 21 May
9:00-10:15 AM
We've all seen the examples of LEGO's Hollywood movie, GE Ecomagination and Dos Equis 'Most Interesting Man in the World.' They're held up time and again as beacons of killer creative. Enough already. It's easy if you have sexy products, big budgets and household brand names. But we create technical articles, user guides and complex documentation. Those innovative examples don't have anything to do with us.
Or do they?
It turns out, we all suffer from something called Brand Detachment Disorder (B.D.D.). We can't connect the dots with brands unrelated to ours, and our blindness kills creative ideas before we even start. But guess what — the most brilliant minds understand creativity is something you consistently nurture, rather than leave to chance.
Welcome to Perpetual Innovation.
In this captivating presentation, author and marketing executive Carla Johnson shows you how combating B.D.D., recognizing inspiration everywhere and iterating ideas breeds unstoppable creativity and game-changing innovation for you and your company. You'll walk away ready to jump-start collaboration to deliver exponential outcomes for your brand.
Attendees gain:
Clear understanding of how to use great brands as inspiration for your own work
Be armed with the five simple techniques to fast-track great ideas into killer execution
Learn how small, habitual steps adds up to massive creativity
Know how to overcome the fear of machine-driven tech with a tried-and-true human-guided process
Biography: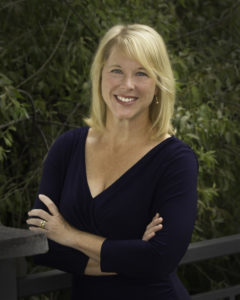 Carla Johnson is a world-renowned storyteller, an entertaining speaker, and a prolific author. She is the Chief Experience Officer for Type A Communications.
Over the last two decades, Carla has helped architects and actuaries, executives and volunteers, innovators and visionaries leverage the art of storytelling to inspire action. Her work with Fortune 500 brands served as the foundation for the latest of her seven books. Experiences: The 7th Era of Marketing, sets a powerful new way for marketing to create value for businesses. Named one of the top 10 influencers in business-to-business marketing and one of the 50 women in marketing, Carla regularly challenges conventional thinking.
Join Carla Johnson and fellow attendees in Orlando to cultivate idea-driven teams that breed unstoppable creativity and game-changing innovation.