Leadership Day 2013: Less is More
Summary
Just like snowflakes, no two STC communities are identical. Our chapters and SIGs share a common business structure, core accountabilities, and professional vision; yet, in order to serve the common interests of local members, every community offering is unique.
With that in mind, the objective of Leadership Day 2013 is to show leaders how to develop a Basic Community Success Plan designed to revive dwindling communities, rekindle lukewarm groups, and focus the energies of successful ones.
Please join us on Sunday, 5 May from 8:00 AM-4:00 PM to learn a simplified planning strategy, collaborate with other leaders, and get yourself a copy of the updated Community Handbook.
Leadership Day is back to a single full day program on Sunday, with a fun excursion planned for Wednesday afternoon, 8 May. Details are still in progress, so stay tuned!
To register, select the Leadership Day option during the registration process; $20 will be added to your account. We will accept last-minute registrations at the door.
2013 Leadership Program Overview
This year our tagline is: Less is more.
As technical communicators, we develop goal-oriented information solutions—providing the right information to the right people at the right time to solve problems.
With a Basic Community Success Plan and a simplified Community Handbook, you will learn the bare minimum community requirements so that you can sustain your community with reduced effort, while you rekindle the unique offerings your community needs.
Agenda*
| | |
| --- | --- |
| | Breakfast on your own, see map for suggested locations |
| 8:00 AM | Coffee and tea service and networking |
| 8:30 AM | Alan Houser Introduction |
| 8:45 AM | Recognitions: Community Achievement Awards |
| 9:05 AM | Introduction of new Executive Director |
| 9:30 AM | Break—Networking with STC Communities |
| 9:45 AM | Nathaniel Lim and Nicky Bleiel—Competitions Discussion |
| 10: 15 AM | CAC Reps: Overview, Summary, Results, Q&A |
| 10:30 AM | Students as Leaders Presentation |
| 10: 45 AM | Break—Networking with STC Communities |
| 11:00 AM | Progressions for All Leaders |
| 12:00 PM | Lunch on your own |
| 1:00 PM | Progressions for All Leaders |
| 2:30 PM | Break—Networking with STC Communities |
| 2:45 PM | Presentation on standard processes for all communities |
| 3:30 PM | Nicky Bleiel presentation |
| 4:00 PM | Leadership Day Closing |
*Subject to change without notice.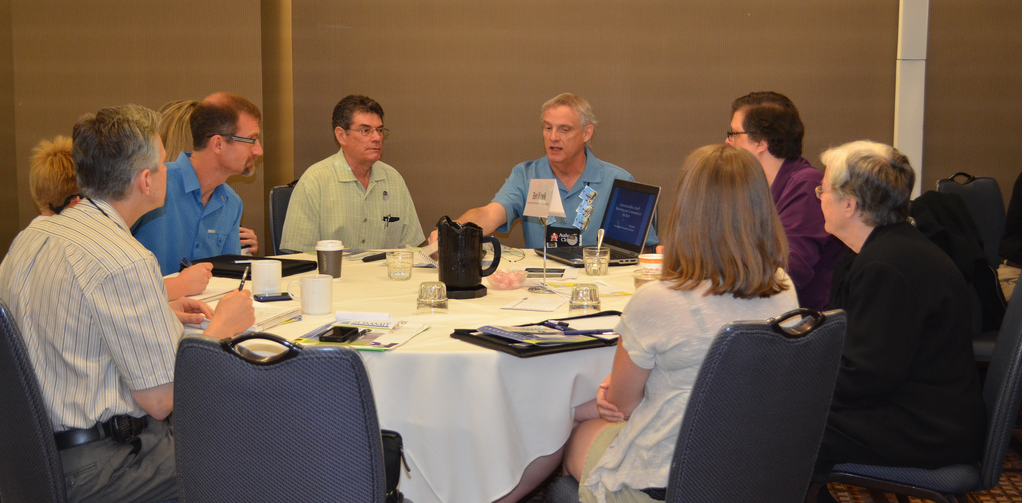 Stay tuned to this page for updates. If you have any questions, please contact Richard Lippincott or Anna Parker, Leadership Day Co-Chairs.
Check out our photo galleries from Leadership Program 2012, courtesy of Rick Lippincott and Rachel Houghton:
http://www.flickr.com/photos/rjl6955/sets/72157629908903056/
http://www.flickr.com/photos/rhoughton/sets/72157629884857834/