You can check out the full education program and speakers list on Lanyrd.com. Don't forget to mark that you'll be attending!
Looking for speaker handouts? Check out SlideShare, where speakers are posting their presentations in advance. You can also view a specific session on Lanyrd and check the "Coverage" section at the bottom to see what's been shared.
NEW: Download the official STC Summit program by clicking here. This complete program contains all session descriptions, Expo Hall details, networking info, important reminders, and much more.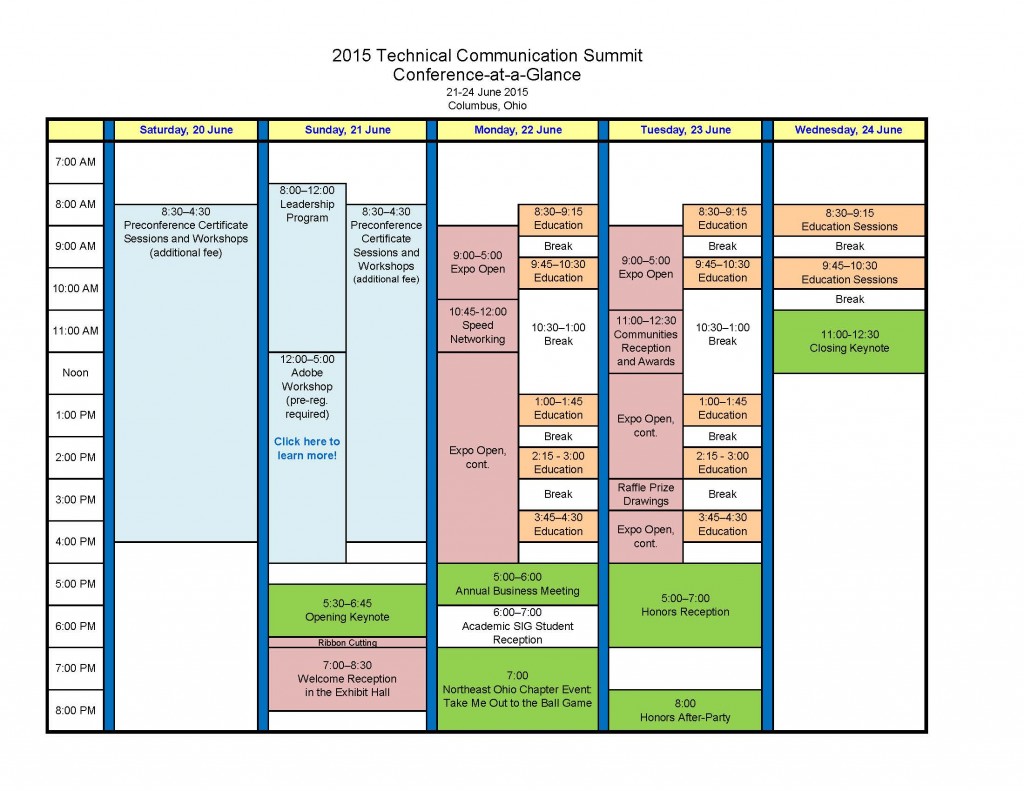 To download this schedule at-a-glance as a PDF, click here.
The Summit schedule is subject to change without notice.
NOTE: STC's annual business meeting is Monday, 22 June 2015, 5:00-6:00 PM EDT (GMT-4) in the Regency Ballroom. The rules have been posted to the STC website, and the minutes of last year's annual meeting are also posted on the STC website. You may wish to read the minutes in advance.