Opening Keynote: Seth Mattison
The Shift: Building a Next-Generation Enterprise for a Next-Generation Workforce
Sunday, 7 May
5:30-6:45 PM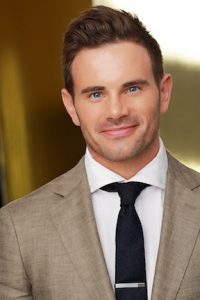 Join your fellow technical communicators for an eyeopening discussion on "The Shift" that is taking place in today's workplaces. In his presentation, Seth Mattison, speaks to our conference theme, "Gain the Edge to Get Results," by building a next-generation enterprise for a next-generation workforce. Seth believes that, for future-focused organizations and individuals to succeed in the new world of work, a bold approach to management is needed. He recommends an approach where freedom, trust, and experimentation are not only embraced but encouraged.
Unfortunately while our advancement in technology has equipped us to navigate the disruptive waters of change, our management models have not. Today, many of our organizations are still operating from a 19th Century industrial age management model that undervalues unconventional thinking, discourages full transparency, deters initiative, frustrates experimentation, and allows people to play small.
Seth will provide a road map for anticipating the management challenges that demand fundamentally new thinking. This talk will inspire leaders at all levels to break free from obsolete management models that limit success and build tomorrow's best practices today.
Seth Mattison is the Founder and Chief Movement Officer of FutureSight Labs. Seth advises many of the world's leading brand and organizations on the key shifts happening around talent management, change and innovation, leadership, and the future of work.
Named to the Editors' Picks for Favorite Speakers for 2013 by MeetingsNet, Seth's presentations bring an entirely unexpected perspective on the future of work, talent, innovation, and the power of relationships. With a passion for helping to create greater understanding and collaboration in today's workplace, Seth offers participants actionable content that can immediately impact business performance.
With his finger on the pulse of today's changing workforce, Seth blends storytelling from his own personal experience working with category leading brands while leveraging cutting edge research to develop fresh perspectives on the key strategic issues most relevant for today's leaders